When I break the water balloon, cold water falls down from overhead, it is refreshing and soaked.
When lightly taking a shower, I will enter the pool.
I poured water from the head with a bucket, soaked in the pool and lay down all over my body!
In the second half, take off the jacket and play with the beach ball with a blouse through!
At last I tried wearing heavy jacket which sucked in water, I enjoyed playing in the water.
First suit of a very bright sanae Please see the soaking work!
Website (Details of work)
Pool-12
The price of the monthly videos has changed.
The first time at 2650 JPY every month is 29800 JPY.
It is profitable if there are 12 or more scenes of movies you want to watch.
Monthly video details
Soap bubbles flew
Break water balloon
Water splashes in the suit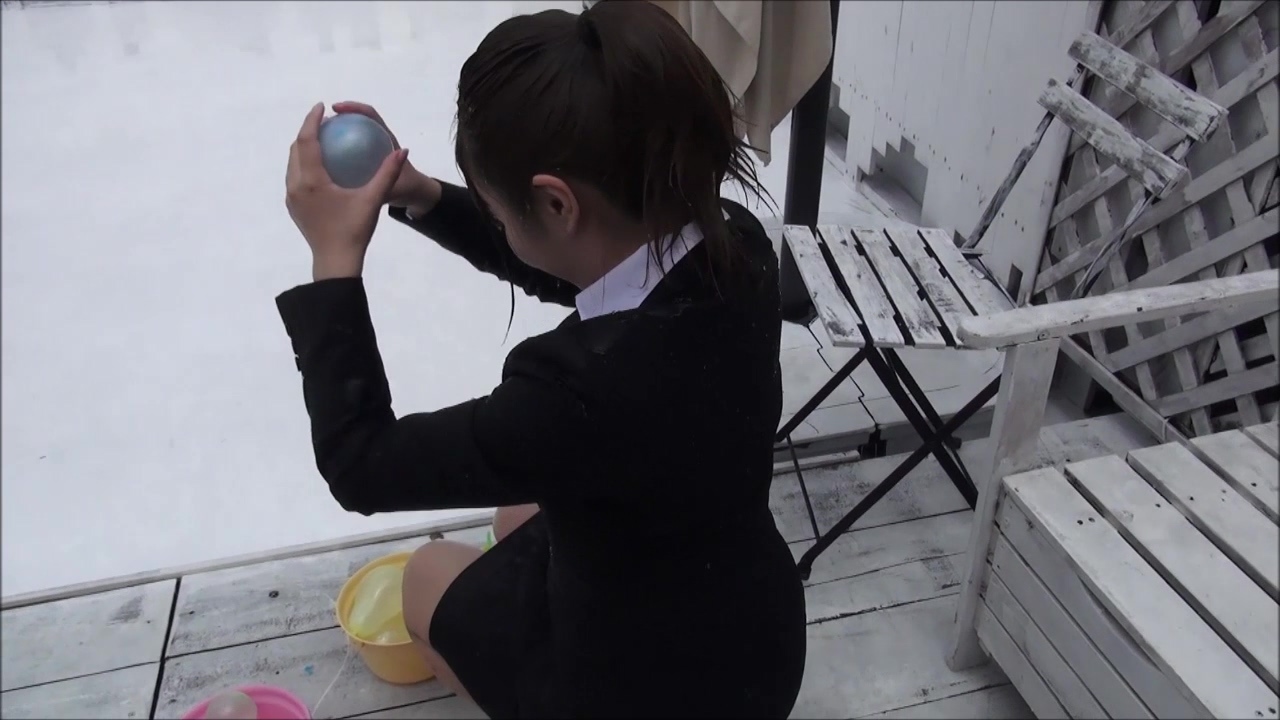 I take a shower and the water drips
Pour a bucket of water
Take off your jacket and you will see through the bra
Frolic with water
Taste it wearing a jacket that sucked water