I was covered with raw cream cocoa with a business suit.
In the beginning I play fresh cream, put it on my head, put it in my pumps, afterwards my suit was dirty.
Clothes and face are very dirty in pie throwing, cocoa is very sweet for fresh cream.
Collect fresh cream scattered for retaliation from your clothes.
At the end, pouring cocoa from the head, I shampoo and became beautiful.
Please look at a sweet sweet Eri that is covered with fresh cream and cocoa!
Website (Details of work)
Creamy-07
Fresh cream play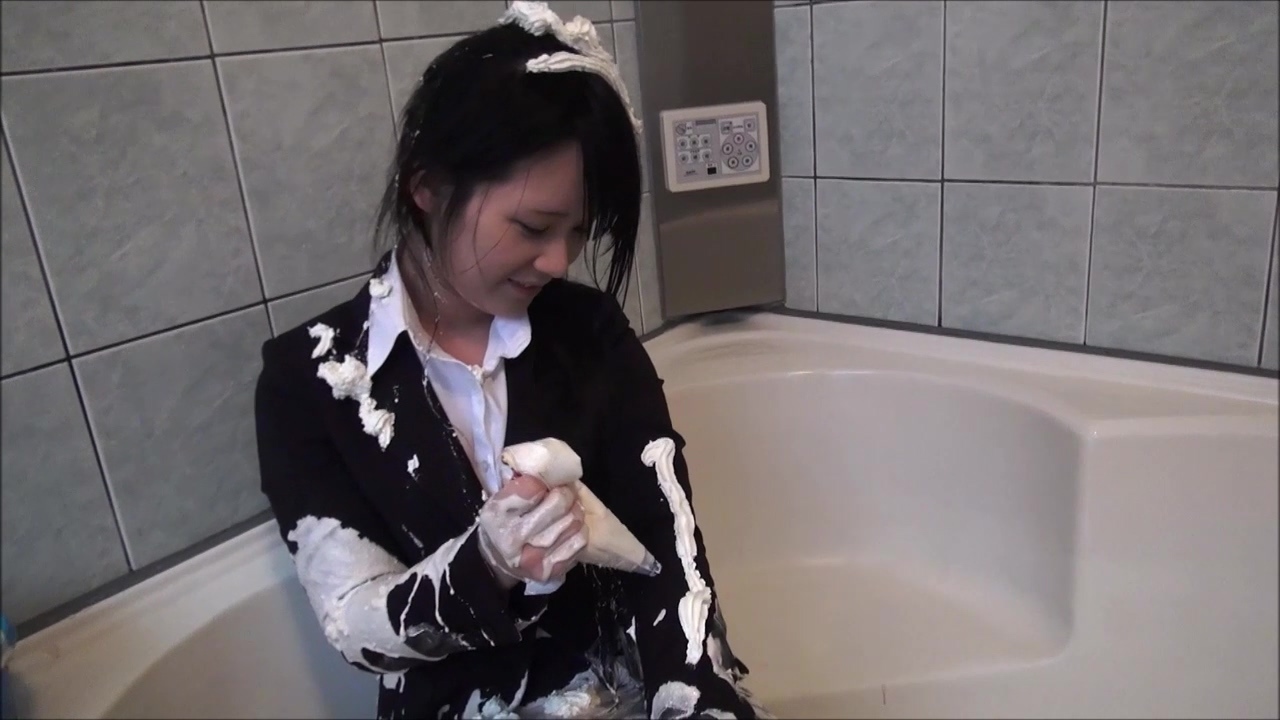 More and more dirty
Your feet are dirty, too
Face hit
Girls covered with cream are cute
Collect scattered creams
Cocoa mixed cream is a little brown
Pour cocoa
Beautiful with shampoo
スポンサーサイト